Voted #1 Pet Cremation &
Pet Aquamation in SoCal!
Providing Pet Cremation & Aquamation Services across Southern California
including San Diego, Los Angeles, Orange and Riverside Counties
Exclusive Private Cremation/Aquamation in Southern California
We only provide private cremations and aquamation services (one pet at a time) of which takes place within 24 hours of receiving your pet. Our vans pick-up your pet at either your home or vet and return the cremains in a beautiful and dignified urn of your choosing. Respect should be accorded to the aftercare of animals, just as it is to the care they receive during their lives. Our loving staff, attends to your pet via State-of-the-art facilities and tracking systems which allows you full visibility on your pet final journey. Greif videos and certified grief counselors are available on our mobile app or web portal. Create a celebration video of the memories of your beloved pet that you can share on social media. You and your pet are in good hands with the #1 voted pet cremation and pet aquamation company in Southern California!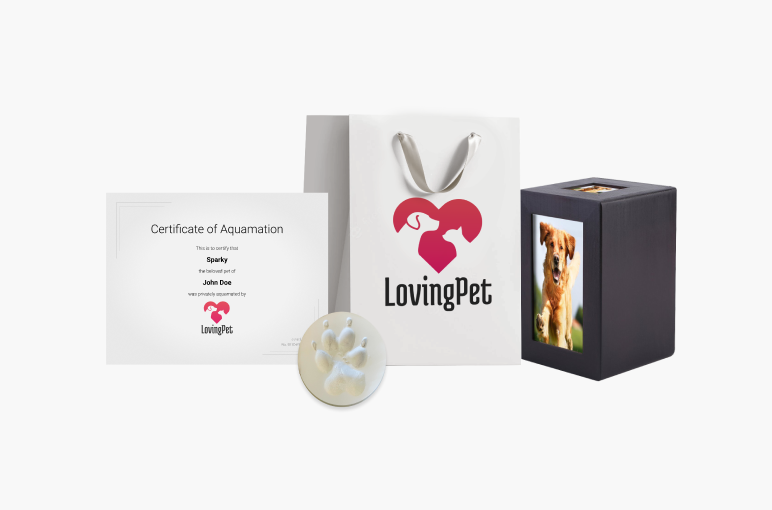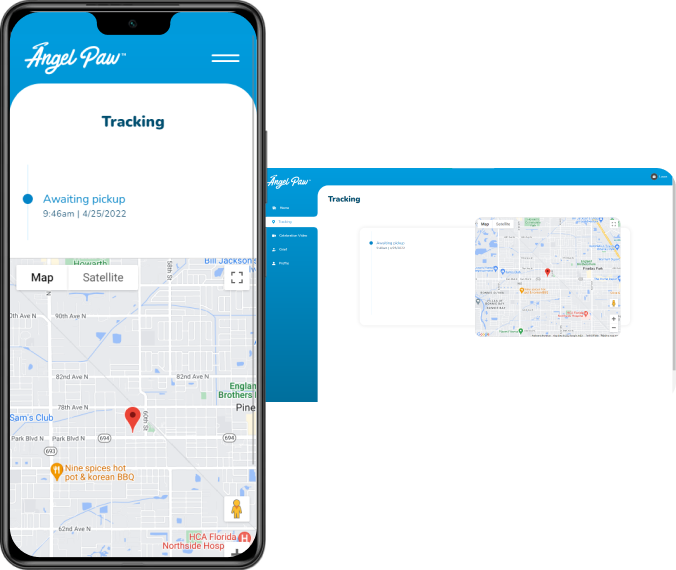 Tracking
Full visibility of your pet final journey
Real-time Tracking for every pet
Notifications. Email and SMS status updates
Mobile Apple/Android apps or web portal
Grief Support
Certified Grief Counselor Support when you need it
Grief Support video library to help pet parents
Live one-on-one video Grief Counselors via video conferencing
Celebration Video
Create a Celebration Video of your beloved pet
Share the celebration video with friends and family on social media

HOW IT WORKS?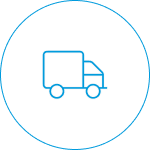 Vet or Home Pickup
A service representative will pick up your pet at either your veterinarian's office or your home and return the cremains back to the same destination.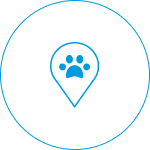 Tracking
Every pet is assigned a one-time use RFID tag which attaches to the cremation bag and tracks your pet in real-time through the entire cremation process.
Private Cremation
We perform private cremations. Only one pet is present in the cremation chamber during the cremation process ensuring 100% accuracy. LovingPet has grown into the largest and voted the best pet cremation and pet aquamation service in Southern California!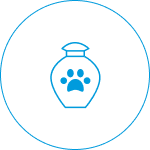 Returned Package
We will return the cremains of your pet in a memory urn. The package will also include a cremation certificate, the RFID tag assigned, a paw print if desired, a celebration video and any additional memory options selected.
AREAS WE SERVE
Carlsbad
Chula Vista
Coronado
Del Mar
El Cajon
Encinitas
Escondido
Imperial Beach
La Mesa
Lemon Grove
National City
Oceanside
Poway
San Diego
San Marcos
Santee
Solana Beach
Vista
Los Angeles
Long Beach
Santa Clarita
Glendale
Lancaster
Palmdale
Pomona
Torrance
Pasadena
Downey
West Covina
El Monte
Inglewood
Burbank
Norwalk
Anaheim
Buena Park
Costa Mesa
Fullerton
Garden Grove
Huntington Beach
Irvine
Lake Forest
Mission Viejo
Newport Beach
Orange
Santa Ana
Tustin
Westminster
Riverside
Moreno Valley
Corona
Murrieta
Temecula
Jurupa Valley
Menifee
Hemet
Indio
Perris
Lake Elsinore
WHAT PET PARENTS ARE SAYING

We lost Rocky in October and we really wanted him to be honored through cremation so we could always have him around, even in a different form.
We chose Loving Pet and they were really kind and I felt instant peace knowing he was being taken care of the way I wanted him to be.
When we received his ashes and paw print back it was such a lovely sight and I could tell much care was put into everything.
I just want others to know that this is an excellent company and they honestly do give great attention to each customer, as I experienced and I am very grateful for that.
Posted on


I was overwhelmed by the professionalism and enthusiasm of the crews. They are very passionate and kindhearted during our bereavement of our beloved pet Anna. Their service was top notch and sincere. Thank you for the service you rendered to us.
Posted on


Wonderful and thoughtful service at a terrible moment in our lives.
Posted on